WooCommerce & Easy Digital Downloads Compatibility

We're pleased to announce the latest update for Max Mega Menu Pro (v1.3.4) has just been released. Existing customers should see the update become available on their Plugins page within 24 hours.
In v1.3.4 we've added support for displaying Cart Totals and Quantities for WooCommerce and Easy Digital Downloads. These are new options included within the "Replacements" functionality, which allows you to replace existing menu items with a pre-configured option (e.g. a logo or a search bar) or your own HTML/shortcode.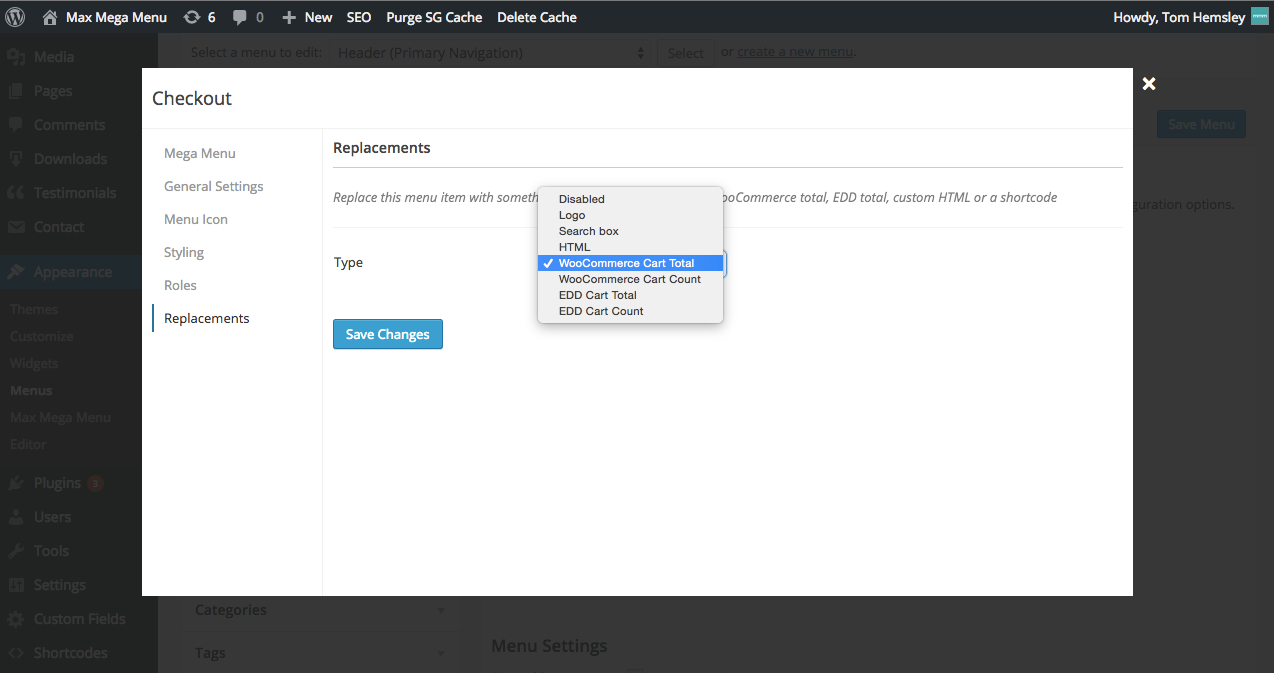 The new replacement options are AJAX enabled, meaning the menu items will update as items are added to the cart without the need for a page refresh.
We've also added the following shortcodes: [maxmegamenu_woo_cart_count], [maxmegamenu_woo_cart_total], [maxmegamenu_edd_cart_count] and [maxmegamenu_edd_cart_total]. These shortcodes can be used with the HTML Replacement type, allowing greater flexibility of how the cart total is displayed in your menu.
We're using Easy Digital Downloads on this site – you can see the new functionality in action on our very own menu.
Here is a complete list of changes in v1.3.4:
New feature: EDD Cart Total / Quantity replacement options added
New feature: WooCommerce Cart Total / Quantity replacement options added
Remove item highlighting from menu logo
Add default expanded state setting to Search replacement type