Custom Fonts
Adding Support for Custom Fonts
If your theme implements non standard, non Google Fonts (eg, TypeKit fonts) you can add them to Max Mega Menu to make the fonts available within the Theme Editor.
Note: The following guide assumes your theme already includes support the custom font.
To add a custom font to the Theme Editor, go to Mega Menu > General Settings. Scroll down to Custom Fonts and enter the name of each custom font onto a new line: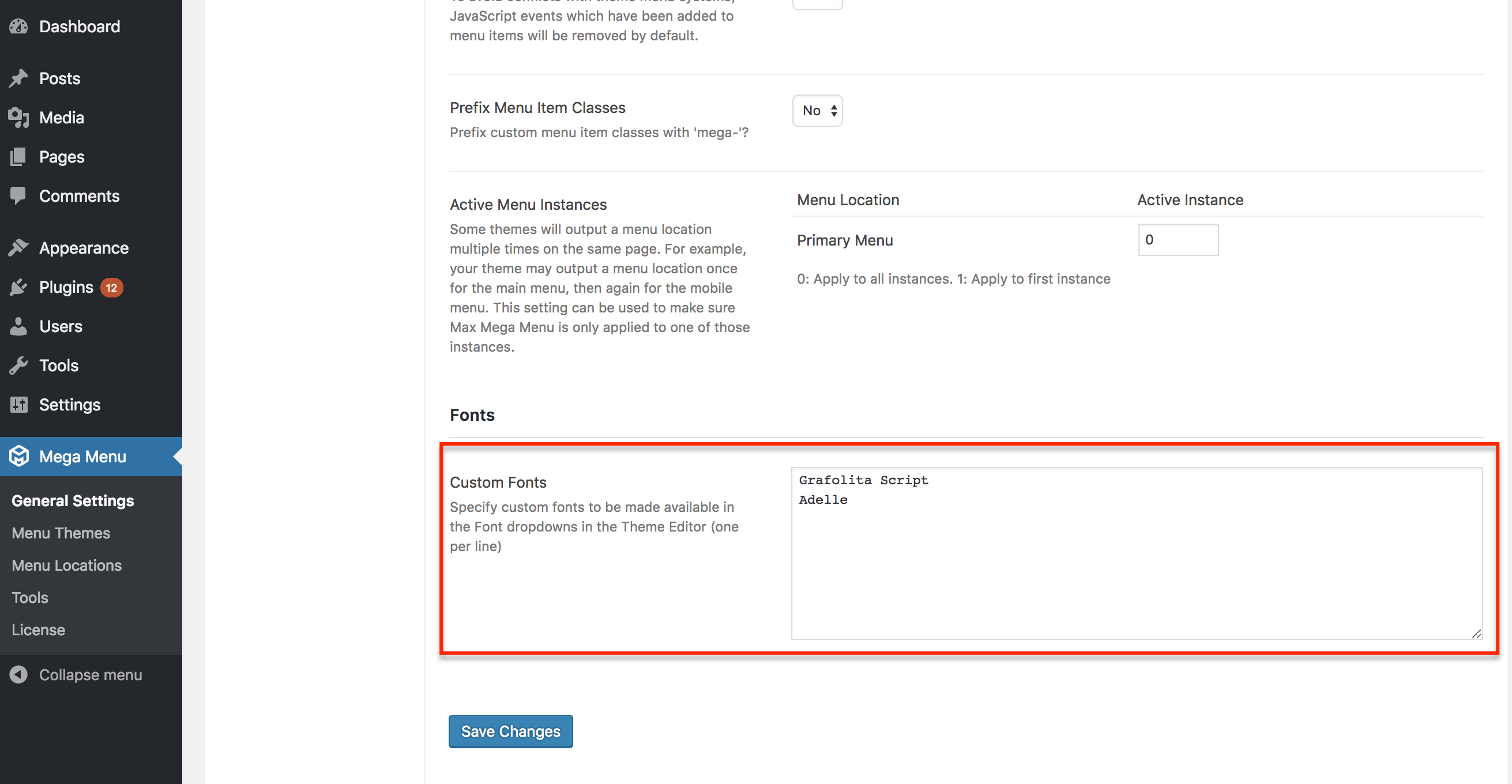 Once you have entered the custom fonts you'd like to use, go to the Theme Editor (Mega Menu > Menu Themes) and edit your menu theme. You will see your custom fonts listed at the bottom of each font selector.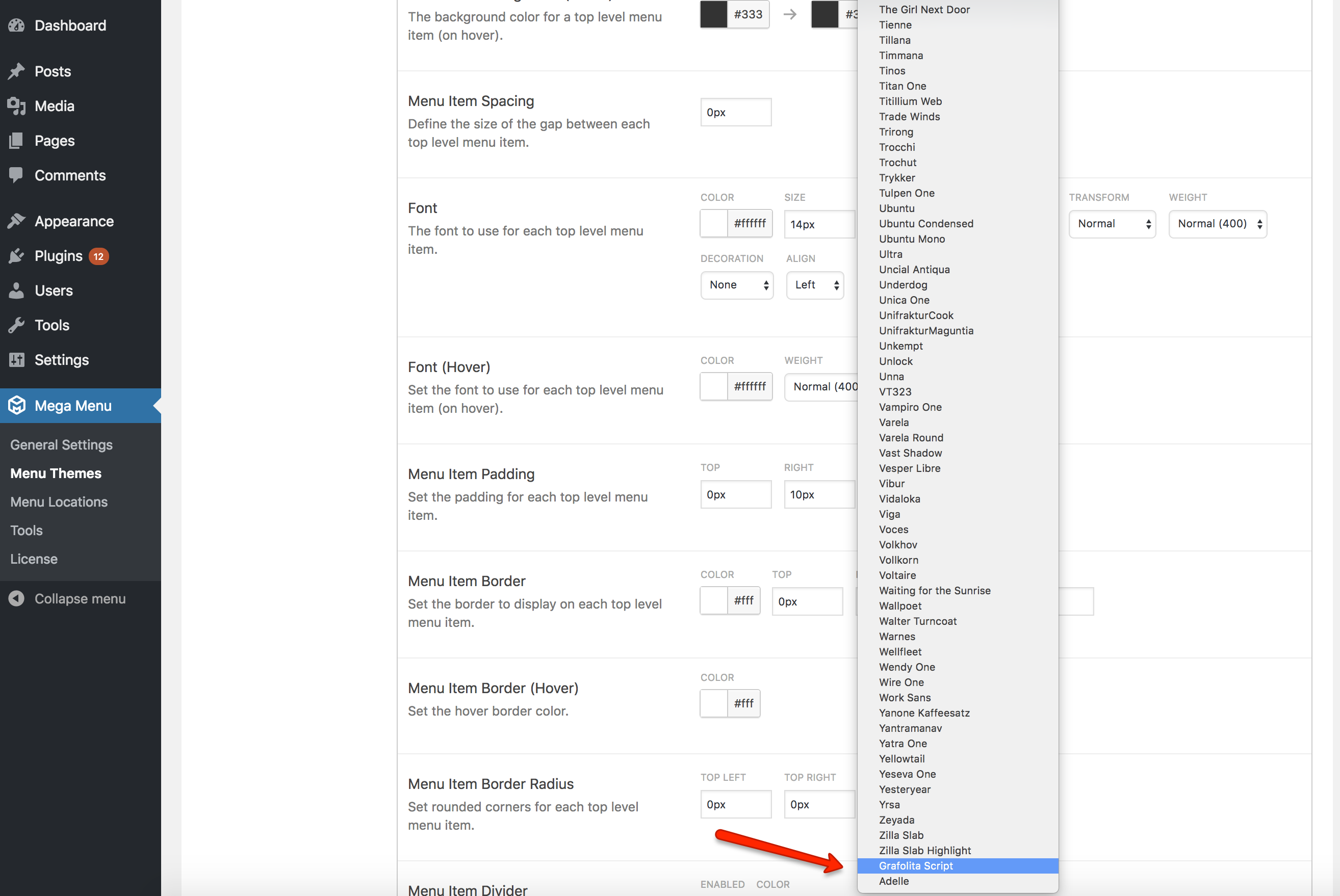 Like what you see? This functionality is available in Max Mega Menu Pro