Evolve Plus
These instructions are for the paid version of Evolve. If you are using the free version, follow the Evolve instructions instead.
Step 1
Go to Appearance > Theme Options > Header. Scroll down to "Choose Header Type". You will see 6 header options. The first option is "header_v1", the last option is "header_v6". Make a note of which header type you have selected as you will need this in step 2.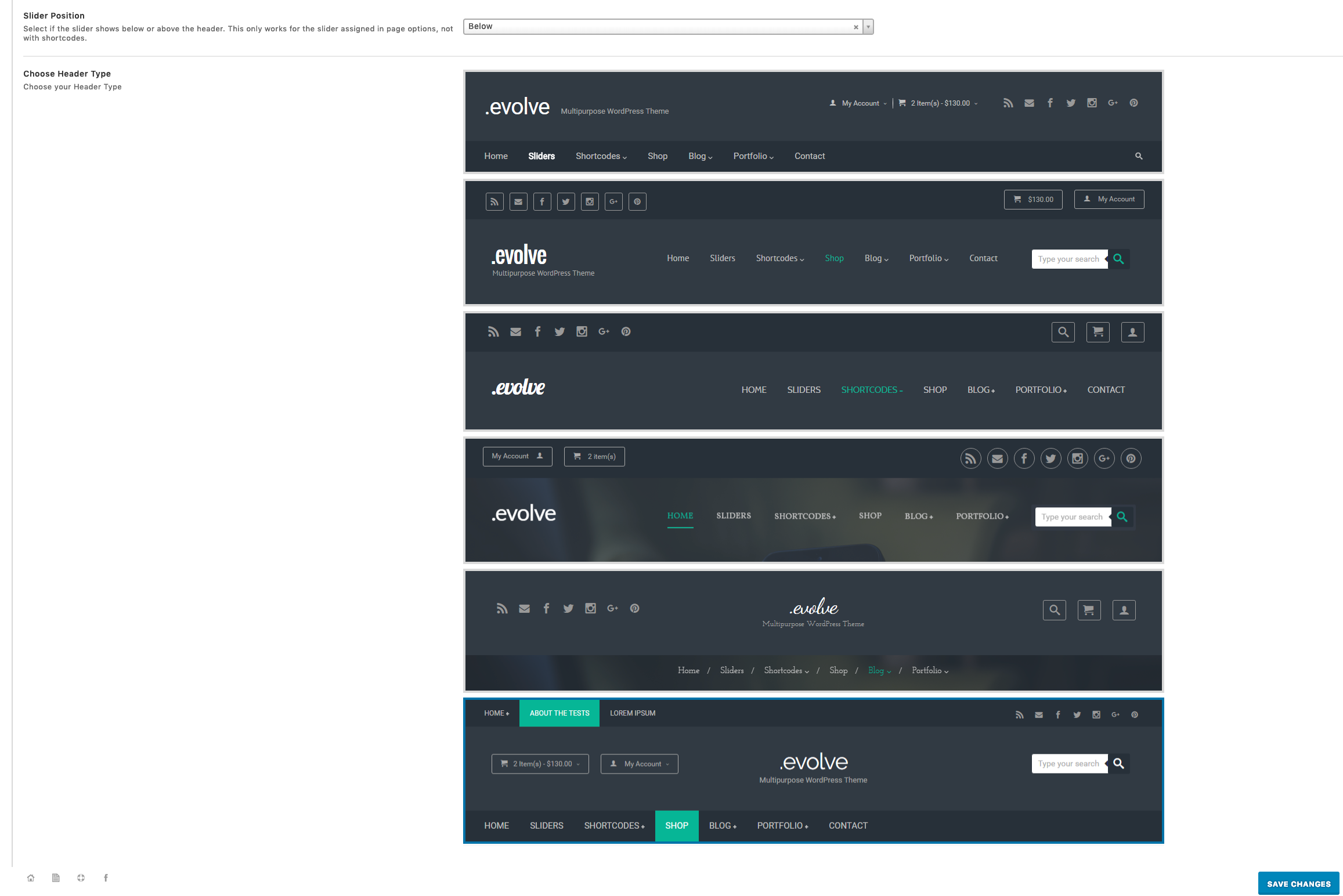 Step 2
Copy the relevant templates/header_vX.php file to your child theme. Keep the same directory structure within your child theme. Activate your child theme.
Find and delete the "link-effect" class from the child theme header_vX.php file.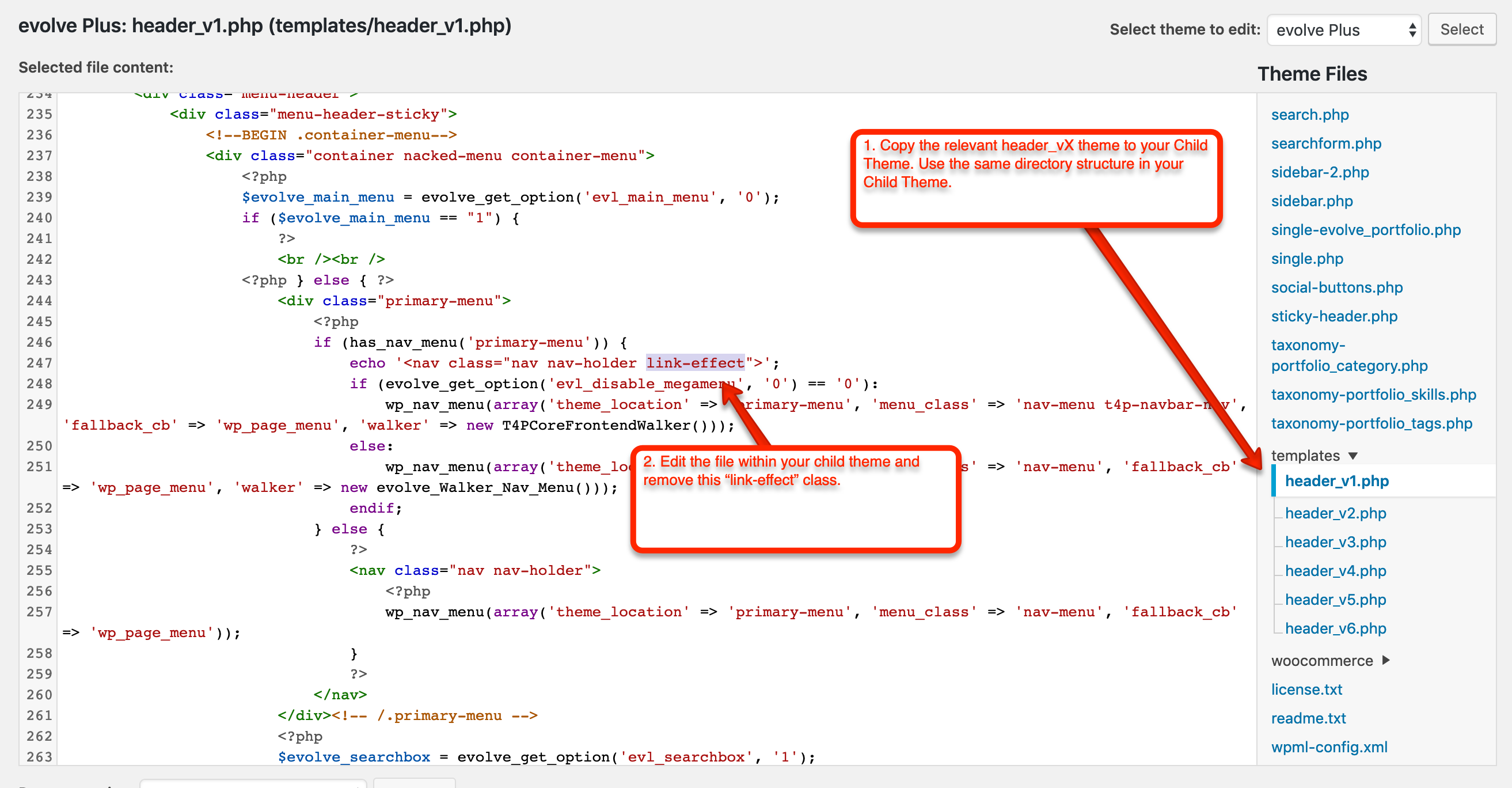 Step 3
Under Appearance > Customize > Custom CSS and paste in the following:

.nav-holder .dd-container

{

display

:

none

!important

;