Salient
Theme Setup
These instructions are only tested with Salient v7.0.7.
When you try to enable Max Mega Menu with Salient you will run into many issues due to Residual Styling (for example: sub menus not displaying correctly, mobile menu displaying incorrectly, icons misaligned).
The easiest solution is to strip out/simplify the header. This will disable the Logo, Cart and Search functionality in your header, and replace everything with a single full width mega menu.
Download Salient Child Theme: salient-mmm
Here is how the menu looks immediately after enabling the Salient Child Theme and Max Mega Menu for the primary theme location:
To replicate the default menu styling, go to Mega Menu > Menu Themes and set the following value:
Menu Bar > Background: Transparent
After adding a Menu Logo and Cart Total, the menu now looks like this: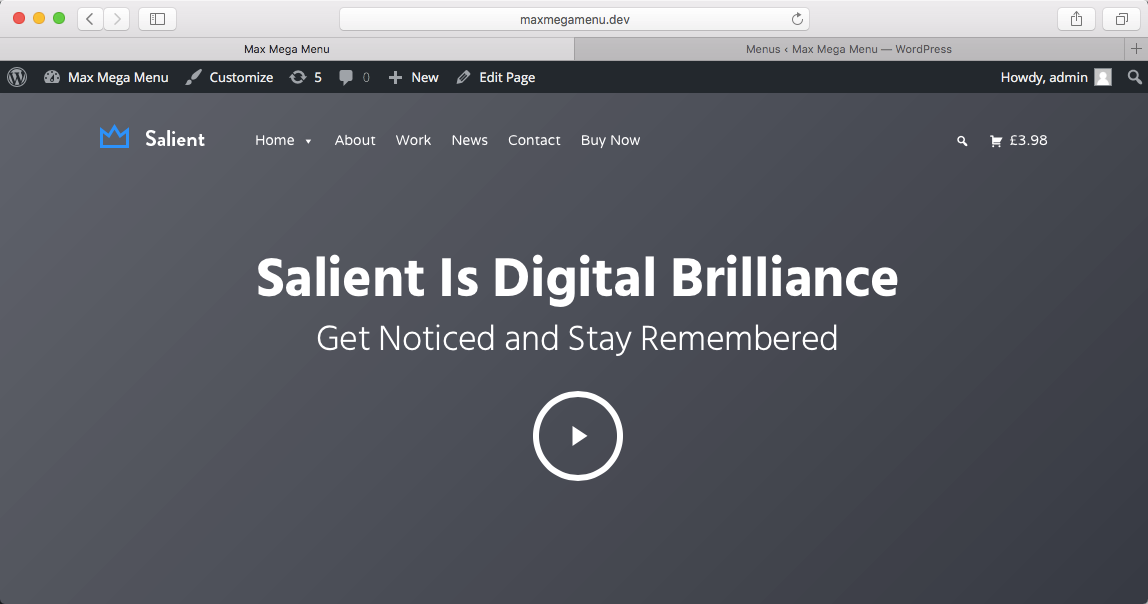 Known Issues:
The Search Replacement does not work properly as Salient modifies the HTML output (using JavaScript) for the search box. Unfortunately there is no easy way to stop this from happening.