Nitro (WooRockets)
There are a few different themes called "Nitro". This guide is for the "Nitro" theme by WooRockets.
Step 1
Go to Appearance > Menus. Make sure there is a menu tagged to the "Main Menu" menu location, and Max Mega Menu is enabled for the menu.
Step 2
Go to Nitro > Header Builder.
Add a "Text" block to the header (not a Menu block), then enter the following shortcode into the text settings:
[maxmegamenu location=main_menu]
In the screenshot below we've added a Text block on a new row.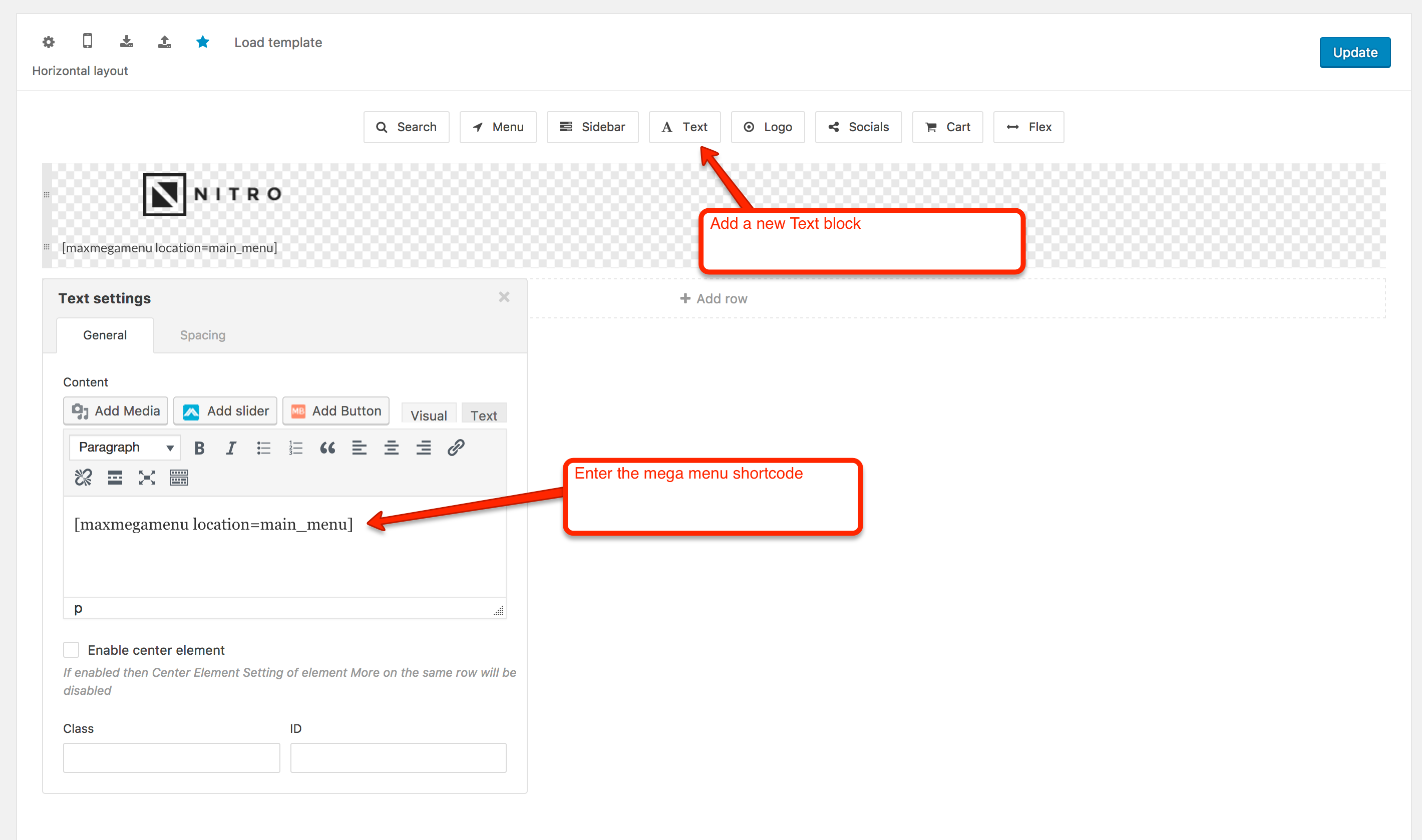 Step 3
By default the menu will appear squeezed up to the left hand side of the page. To make it full width apply the following settings to the row: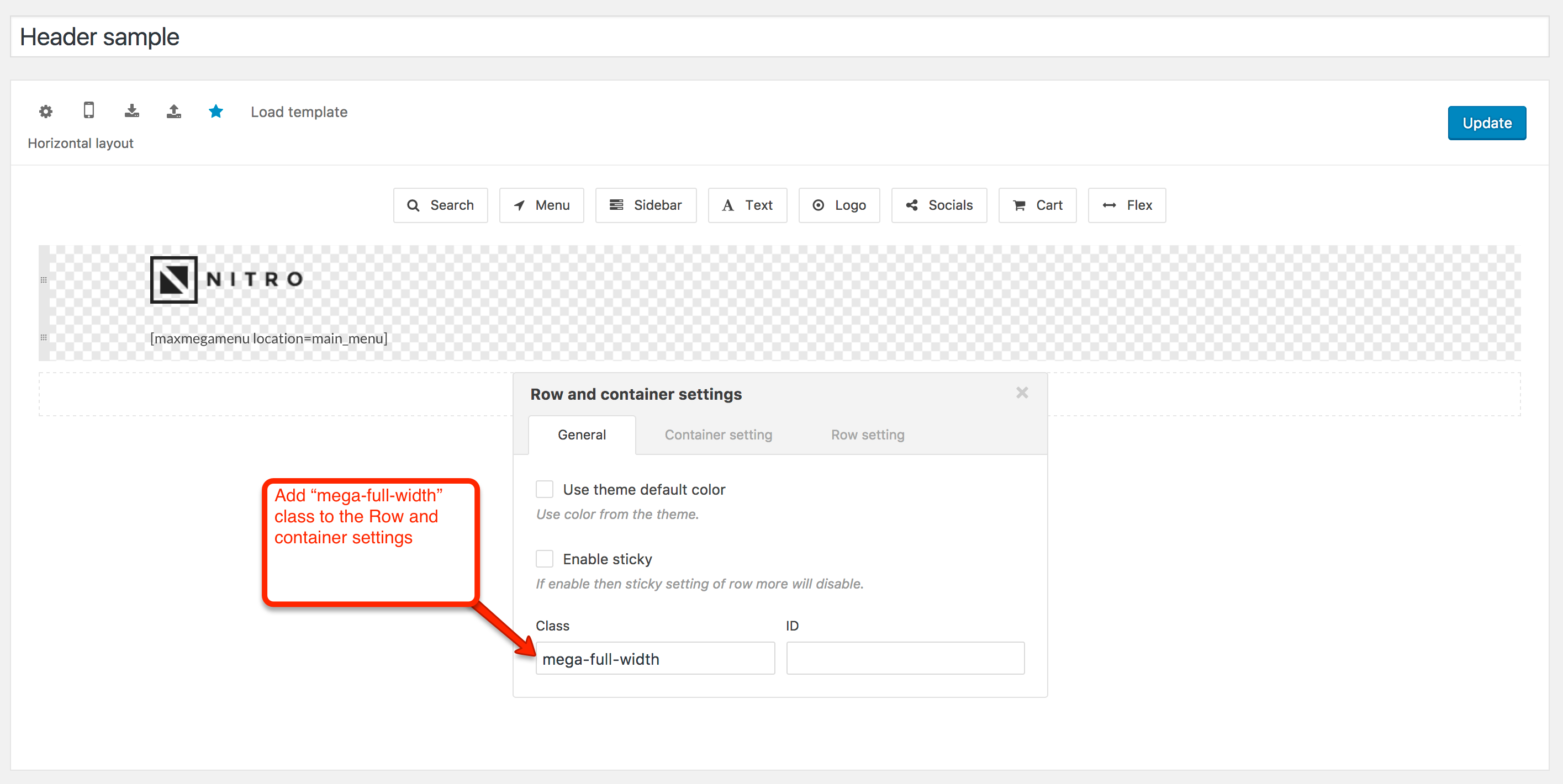 Then go to Appearance > Customize > Additional CSS and enter the following:
.

mega

-

full

-

width

.

element

-

item

{