How to display images in a sub menu
Step 1 – Install an "Image Widget" plugin
The idea behind Max Mega Menu is that you can add any WordPress widget to your sub menus, i.e. you're not limited to a set of pre-defined of sub menu types. You can find widgets to display your latest posts, slideshows, YouTube Videos, maps and so on.
You theme may come bundled with it's own Image widget, but in this guide we will install a new one.
Go to Plugins > Add New. Search for and install "Image Widget". We recommend "Image Widget" (by Modern Tribe) or "Image Widget Deluxe" – both work well with Max Mega Menu.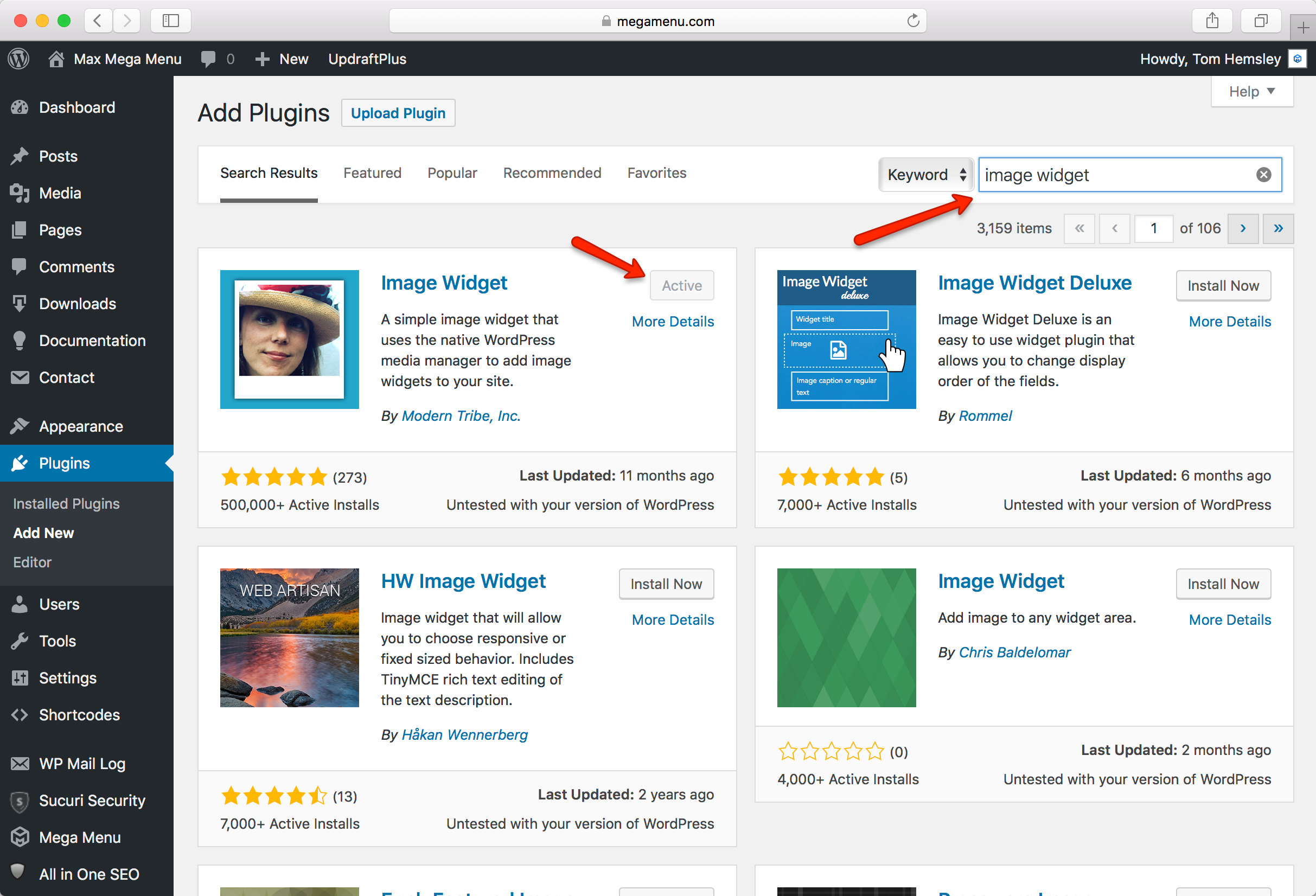 Step 2: Add an image widget to your menu
Go to Appearance > Menus. Find the menu item that you would like to display the image below, and click the blue "Mega Menu" button.
In our example we want to display an image widget inside the "Images" sub menu.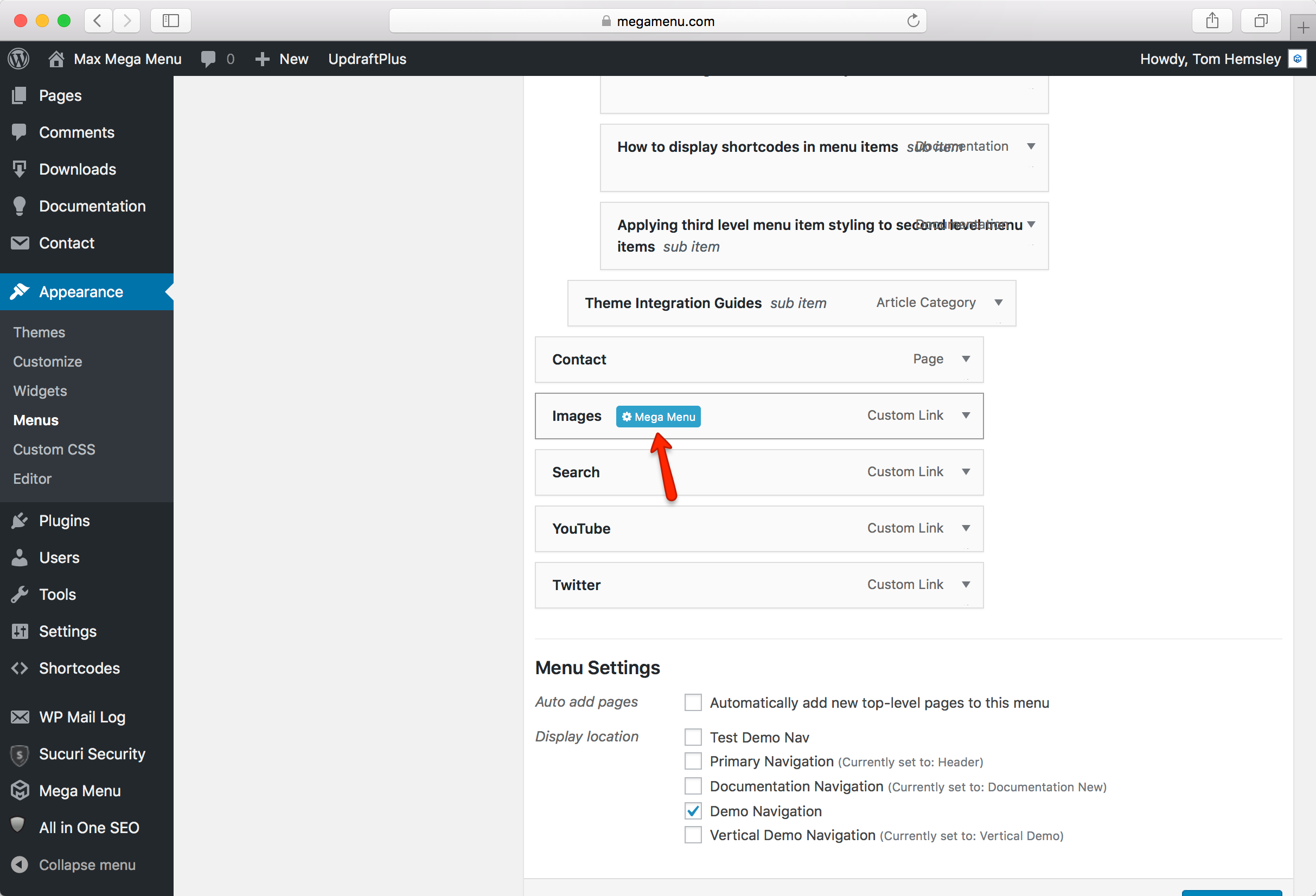 Make sure the "Sub menu display mode" is set to "Mega Menu", then select "Image Widget" from the widget selector: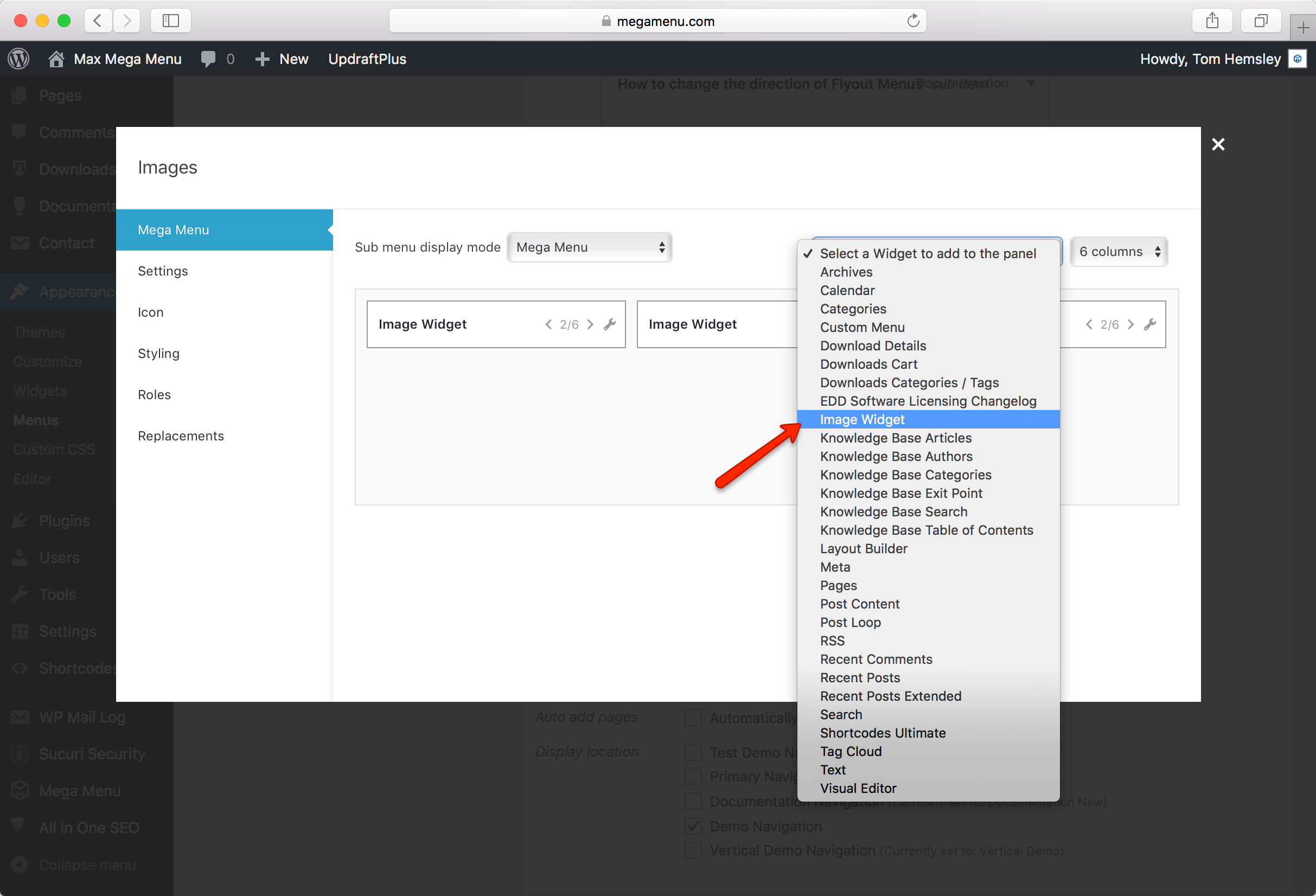 A new image widget will be added to the sub menu. You can edit the widget settings by clicking on the spanner icon.
End Result
After adding and setting up three image widgets, the sub menu looks like this: